In today's fast-paced digital world, having a strong online presence is crucial for the success of any startup. Digital marketing is vital in reaching and engaging with your target audience, increasing brand visibility, and driving business growth. If you're a startup in Rajasthan looking for the best digital marketing company to help you navigate the digital landscape, this blog post is for you. We'll explore the top digital marketing companies in Rajasthan that are well-equipped to support startups and propel them toward success.
Regards to Marketing
Regards to Marketing is a leading digital marketing company in Rajasthan, renowned for its expertise in helping startups establish a solid online presence. Their team of experienced professionals offers a wide range of services, including search engine optimization (SEO), social media marketing, pay-per-click advertising (PPC), content marketing, and website development. Regards to Marketing understands the unique needs of startups and provides tailored strategies to drive targeted traffic and conversions.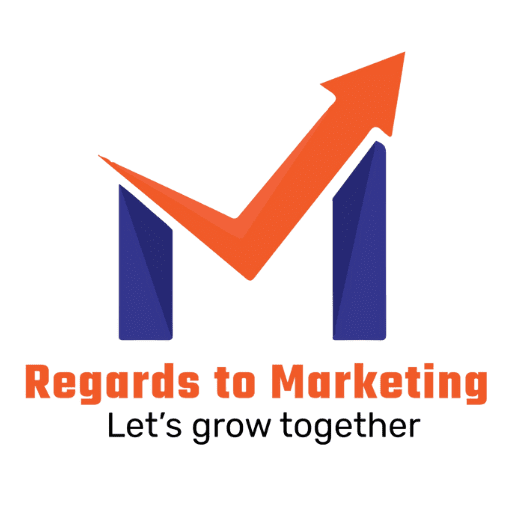 Contact Details:
Contact no: +91 8503008223
Address: Sector 122 Vijay Path Mansarovar Sector 12, Agarwal Farm, Sector 9, Mansarovar, Jaipur, Rajasthan 302020
Email: regardstomarketing@gmail.com
Cbetter
Cbetter is another prominent digital marketing company assisting startups in Rajasthan. Their skilled team excels in various areas of digital marketing, such as email marketing, conversion rate optimization (CRO), online reputation management (ORM), and mobile app marketing. They prioritize data-driven approaches, leveraging analytics and insights to optimize campaigns and achieve measurable results for their startup clients.
Contact Details:
Contact no: +91 9461058549
Address: E-686, Second Floor, Nakul Path, Lalkothi Scheme, Jaipur, Rajasthan – 302015
Email: contact@cbetter.in
Digitalmise
Digitalmise is known for its creative and innovative digital marketing solutions for startups in Rajasthan. They offer graphic design, branding, video marketing, influencer marketing, and website design services. Digitalmise understands the importance of visually appealing and engaging content to capture the attention of target audiences. They craft compelling campaigns that resonate with startup brands and drive user engagement.

Contact Details:
Address: Vastuka Apartment, F.No 4, 2nd floor, Amarpali Road, Nemi Nagar Extension, B Block, Vaishali Nagar, Jaipur, Rajasthan 302021
Email: contact@digitalmise.com
RedMac
RedMac is a well-established digital marketing company that caters to startups across Rajasthan. They specialize in comprehensive digital marketing strategies, encompassing SEO, social media management, online advertising, and web development. RedMac adopts a holistic approach, integrating different channels and tactics to maximize startups' online presence and brand visibility.
Contact Details:
Phone: 9694418361
Address: 19A, 10B Vistar Gopalpura Bypass, Jaipur, India – 302018
Email: info@redmac.co.in
Technovation
Technovation is a results-oriented digital marketing company that drives business growth for startups in Rajasthan. They offer services such as lead generation, conversion optimization, marketing automation, and sales funnel optimization. Technovation combines marketing expertise with business acumen to deliver targeted campaigns that generate leads and accelerate startup growth.

Contact Details:
Contact no: 9799885993
Address: 609, 6th Floor, Class of Pearls building, Durgapura, Jaipur (Raj), 302018
Email: rahul@technovation.in
Conclusion
Choosing the right digital marketing company is crucial for startups in Rajasthan to establish a strong online presence and gain a competitive edge. The companies mentioned in this blog post, including Regards to Marketing, Cbetter, Digitalmise, RedMac, and Technovation, are well-regarded for their expertise in supporting startups and delivering effective digital marketing strategies. Evaluate your startup's needs, goals, and budget to select the best company that aligns best with your requirements. Remember, investing in professional digital marketing services can significantly contribute to your startup's growth and success in the digital landscape.